ATEX, IECEX AND NEC500 certified INDUSTRIAL SMART GLASSES
RealWear Navigator Z1
Developed for use in the oil and gas industry, the additionally secured version of the RealWear Navigator 520 offers all the advantages of hands-free operation even in explosion hazardous areas. With the new AI chip, the RealWear Navigator Z1 is ready for all current and future applications.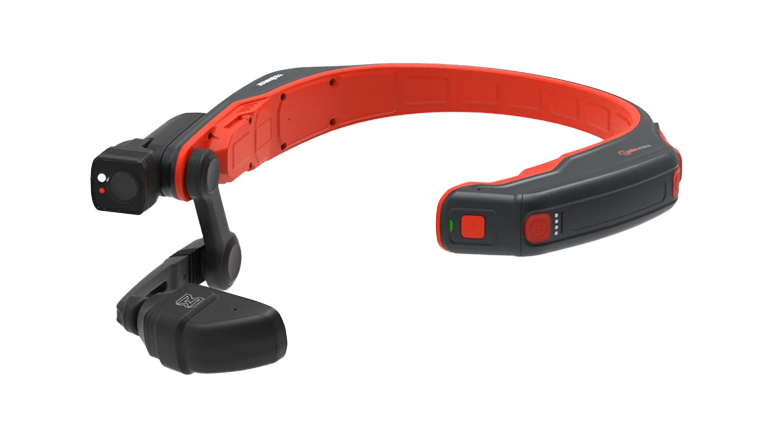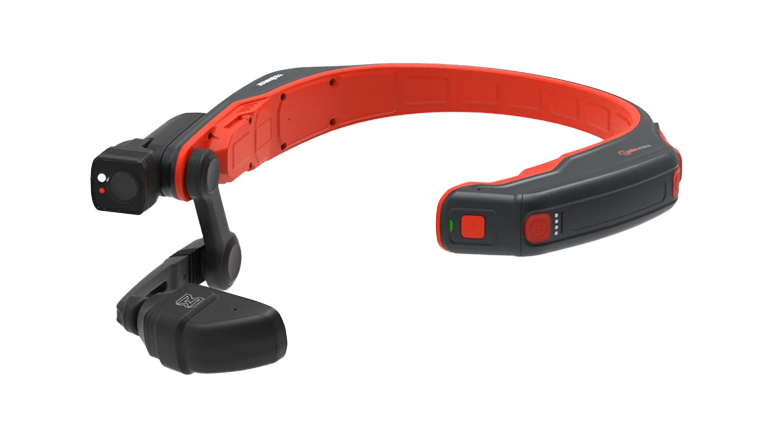 ATEX
II 2G Ex ib IIC T4 Gb
II 2D Ex ib IIIC T135°C Db IP6X
IECEx
Ex ib IIC T4 Gb
Ex ib IIIC T135°C Db IP6X
NEC500
Class I, Division 1, Groups A,B,C,D T4
Class II & III, Division 1, Groups E,F,G T4
Uninterrupted operation
Unexpected maintenance tasks that cause operational delays are not only an annoying interruption, but also have an immediate impact on your costs. With the RealWear Navigator Z1, such unplanned tasks can be completed faster and more safely.
Your on-site staff can now seamlessly collaborate with experts using remote access capabilities to get the support they need immediately. This enables a rapid resumption of operations - all without compromising on safety.
IP66, MIL-STD-810H
Shockproof up to a drop height of two meters on concrete, jet-proof, dust-proof and usable at a temperature of -20 up to +55 degrees Celsius
Voice control
Voice control also works offline in 18 languages, with ambient noise levels of up to 95 dB.
Compatible with safety equipment
The ATEX data goggles can be combined with safety helmets, safety caps as well as safety goggles and weigh only 383 g.
Efficient inspections
Delays can occur during inspections, especially if your team needs to create documentation and take photos with a cell phone or tablet during the process.
Thanks to the RealWear Navigator Z1, users have the ability to capture inspection data in real time while keeping both hands free and their surroundings in view at all times.
HyperDisplay
With a resolution of 1280 x 720 pixels.
24° field of view, 24-bit color LCoS
Android 12 Plattform
Future-proofed with Android 12 AOSP with WearHF.
Qualcomm® QCS6490, 128 GB internal memory / 8 GB RAM.
Hundreds of apps
Our software partners offer application for all use cases, from communication, checklists to AR instructions
Unlimited knowledge
Precision is the backbone of any business process. Errors and knowledge gaps within new teams can impact efficiency and cause unwanted delays.
RealWear data glasses open up the possibility of minimizing the space for human error via digital workflows, essential knowledge sharing and AI integration. Users can connect with colleagues to discuss challenges, retrieve important documents or data, and use step-by-step guidance to quickly address issues.
5G und Wi-Fi 6
Latest data connections for optimal communication and information in all environments.
48 MP camera
For razor-sharp photos and blur-free video images
Modular design
Targeted configuration with innovative accessories such as thermal camera
Interfaces for connected work
Wi-Fi 6
Wi-Fi 6 (802.11ax) and Wi-Fi 6E (6 GHz)
Bluetooth LE 5,2
Bluetooth can be used in either primary or secondary mode. This allows a wide range of different applications to be mapped.
Locating
GPS, GLONASS, NavIC, BeiDou, Galileo, QZSS, and SBAS, 9-DOF (3-axis accelerometer, magnetometer, and gyroscope)
Connections
3.5 mm audio, 1 USB-C for data and charging